Quick Contact
Need help? We are available on working days 9 AM - 4 PM.
Retail Contact
Wholesale Contact
We are producers and distributors of music instruments, hardware and accessories. We are shipping worldwide.
Transport Prices
Czech Post - 150 CZK
PPL CZ - 150 CZK
PPL Slovakia - 450 CZK
Transport in EU – 24,12 €
Rest of the World – by country
Contact Us
B&CH Music, s.r.o.
Velkomoravská 87
695 01 Hodonín
Mo: closed
Tu-Th: 9 - 11:30 AM, 1 - 4:30 PM
Fr: 9 - 11:30 AM, 1 - 2:30 PM
Sa-Su: closed
Phone / Fax: +420 518 344 430
e-mail: bachmusik@bachmusik.com
Welcome in BaCH Music
We are a producer and distributor on music instruments, hardware and accessories. We ship worldwide.
Action products
News
CELULOIDOVÉ A ABS VÝLOŽKY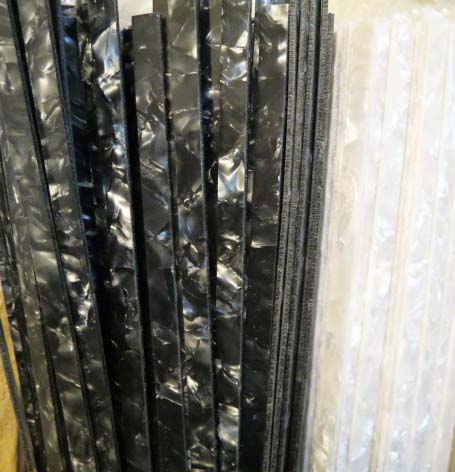 Na příští týden připravujeme naskladnit ABS a celuloidové výložky v rozměru 1.650x7x1,5mm. Barvy černá , krémová , bílá , bílá perleť a černá perleť. Perleťové výložky jsou celuloidové , zbytek ABS. Přesný řez.
CALL FOR PERFECT SOUND
NEWS SOFT-HARD BAGS FOR BIGGER BASSES

New model of soft-hard bags for basses with bigger bodies and longer necks.
NEW BASS MODEL
This model is a custom one with mahagony body . Its neck can be made from mahagony , maple with rosewood or maple fingerboard. Two chromed humbuckers , simple bridge with tailpiece. More in the e-shop.