Welcome to B&CH Music
We are producing and selling music instruments, hardware and accessories. We are shipping worldwide.
Shipping prices: EU €24,00, Guitars to France and Spain - by EMS only price from €66,00, outside of EU by request.
News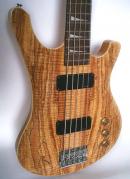 RBB-5MJBS | 31.01.2014 Another first night has a new model RBB-5 , a five-strings bass made from Caroline and maple woods . Its top is the Spalted maple from Croatia. As postion marks have been used shape of Shark fins.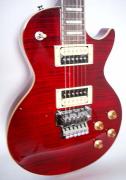 PL-03FR | 31.01.2014 Our present offer include PL-03 with a tremolo . These guitars have lighter body due to chambers inside.

PAYPAL PAYMENTS | 02.11.2013 Dear friends ,
many customers ask us for more possibilities how to pay goods they ordered so We have opened our PayPal account You could also pay the goods this way.
We hope it will work free any problems .
Thank You for Your nice interest about the BaCH guitars.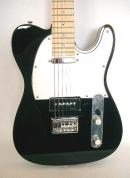 BTC P90 BK | 31.01.2014 Because of asks from our customers We are offering again one BTC model with BACHP-90 pu . The model will be to taking since 03.02.2014. Then check up our pages with BTC guitars. Thank You.