Welcome to B&CH Music
We are producing and selling music instruments, hardware and accessories. We are shipping worldwide.
Shipping prices: EU €24,00, Guitars to France and Spain - by EMS only price from €66,00, outside of EU by request.
News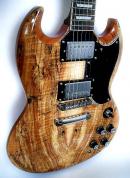 NEW BSG MJBS | 28.04.2013 Now You can buy rare BACH BSG MJBS. This model is made from mahagony and Croatian Spalted maple as its top.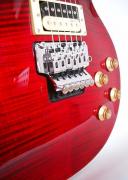 NEW PL-03RWFR | 18.03.2013 A new model of PL-03 - beatiful Canada flamed maple top in Red wine color and licenced Floyd Rose . The mahagony body is lighten by slots inside.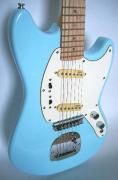 BACH BSM-2 SBL | 06.03.2013 This guitar is back and with a maple fingerboard. Its left handed sister comes soon.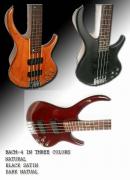 BACH-4 BASS | 28.02.2013 New instruments of BACH-4 in our stock. Three nice colors . Natural mahagony high gloss , satin black and transparent brown color. Improved details.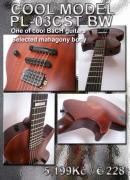 COOL GUITAR PL-03 CST BW | 20.01.2013 The model line MINIMALIZATION has got a lot of merits in front common PL-03 instruments. The fact is that the model has a little bit other neck profile - more to open C , the guitars are not so heavy and they have a great sustain.Strong and sensitive BACH-104HA pick-up with ALNICO magnet , only one pot .
Simply the guitar should be one of Your favorite guitar!
BONUS - needlessly low price everyone can buy it.