Rychlý kontakt
Potřebujete poradit? Jsme Vám k dispozici v pracovní dny od 9:00 do 16:00.
Maloobchodní kontakt
Jsme výrobcem a prodejcem hudebních nástrojů, hardware a příslušenství. Dodáváme do ČR i zahraničí.
Ceny dopravy
GLS - 100 Kč
Parcel shop GLS - 90 Kč
PPL Slovensko - 450 Kč
Mezinárodní doprava EU – 24,12 €
Zbytek světa – dle váhy a země
Kontakty
B&CH Music, s.r.o.
Velkomoravská 87
695 01 Hodonín
Po: zavřeno
Út-Čt: 9:00 - 11:30, 13:00 - 16:30
Pá: 9:00 - 11:30, 13:00 - 14:30
So-Ne: zavřeno
Tel./Fax: +420 518 344 430
e-mail: bachmusik@bachmusik.com
Kdo hraje na naše nástroje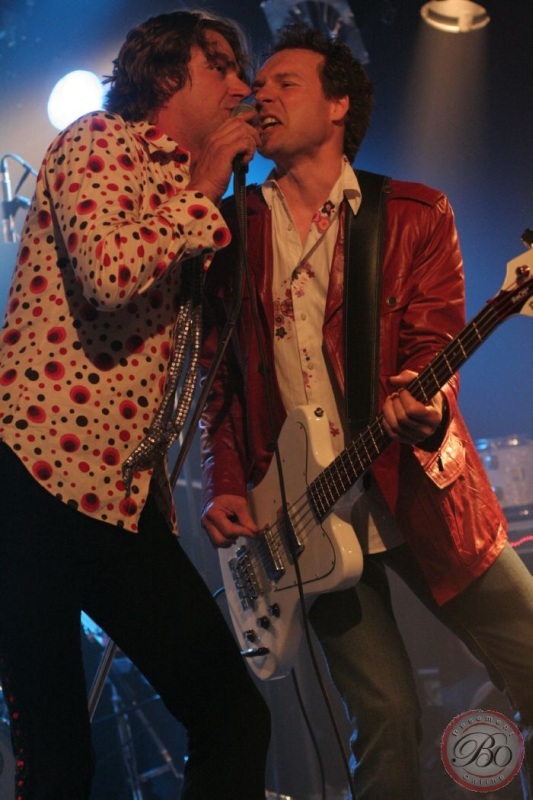 Rob van den Broek, Super floor
myspace.com/superfloor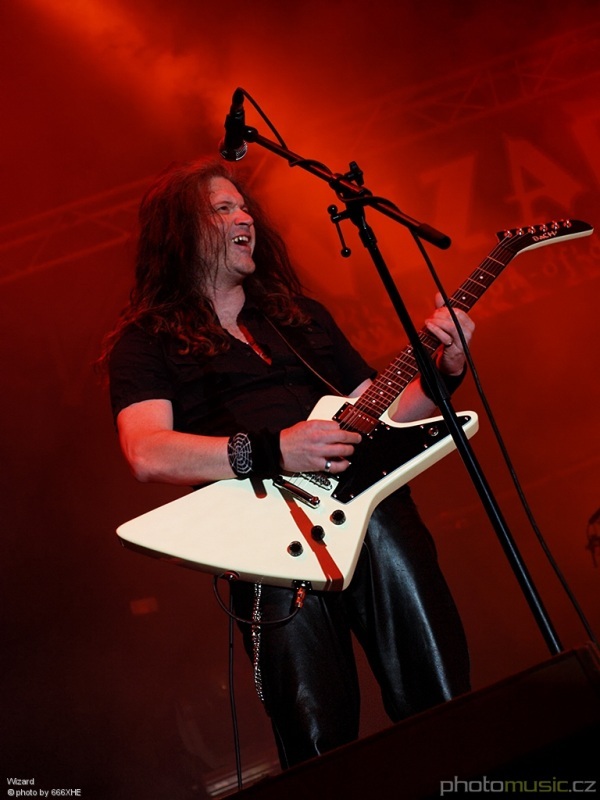 Dano Boland, WIZARD
www.legion-of-doom.de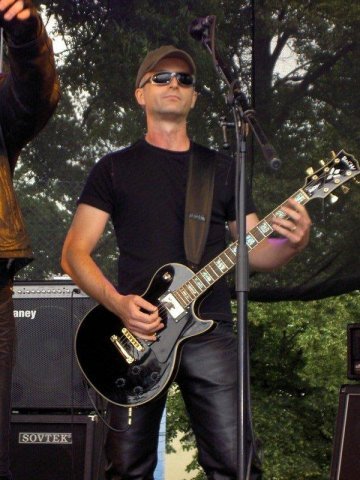 Jarda Brachtl, Kabát-revival
www.revival-kabat.cz
Tom Hesling
The USA
Martin "Magman", bluesman Germany
www.magman-blues.de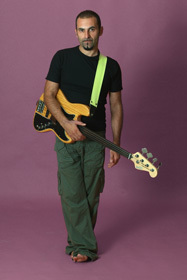 Francesco Boni
Italy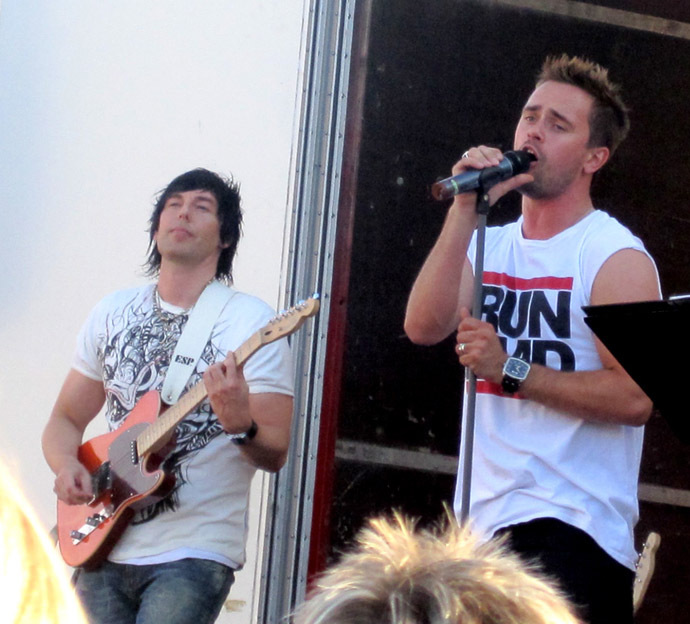 Andreas Lidberg, Sweden
www.andreaslidberg.com
Ohlasy od muzikantů
Hi!

I have change the strings and so on.
It´s a very good guitar for that price. I play Fender Custom Shop guitars….Bach is cool and I´m gonna tell my musicfriends about the deal from Tjekien and Bach!
Nice output from the picups…god sound!
I´m glad to do business with you!
Just good!

Best Regards ,
Al Tehler
Gothenburg
Sweden
http://www.myspace.com/altehler
Dobrý den, jsem moc rád, za vaše kytary. Sám mám jednu kytaru BaCH a musím říci, že vaše firma dokáže dělat kytary na stejné úrovni jako Epiphone, ne-li Gibson, přitom za zlomek ceny. Moc děkuji. Nevím na koho bych se s tímto měl obrátit, ale jsem velký fanoušek Metallicy, především Jamese Hetfielda. Jistě znáte jeho kytaru Ken Lawrence Explorer...
The more I play it, the better it sounds.
Especially the fretwork is excellent, also the neck profile fits my hand.

Best regards,
Martti Mäkinen , Finland
Hi Roman
My name is Andreas Lidber (I have mentioned that i´ve been using one of your guitars)
The thing is that i´ve been endorsed with guitars by GodinGuitars the last 7 years, but has really really fallen in love with my Tele from you guys and have played it almost continuosly since i got it, that I actually could consider to switch to be endorsed by you instead if you would find that worthwile.
(Have already gotten some other Proplayers buy/test your guitars since they tried out mine, it really is that good! Thumbs up to you on that one)
Down in the links theres a videopreviewclip from my album where I´m using the tele, its sounds and feels just wonderful!
(Since I´m endorsed still by Godin I couldnt show the BacH label off here on this video, but I´d be more than glad to promote the hell out of it later. I´m working on my followup album as we speak and probably will be featured (dont know yet if it will be a full blown article/interview or a review)in the american magasine GuitarPlayer.
Also i was wondering if you could make a "Andreas"version of my beloved BacHtele for some further tweaks. But that we can discuss later if you would be interested.

Kind regards
Andreas Lidberg
http://www.andreaslidberg.com
Hi Roman,

Here's a little video of me playing my BaCHbird.
Pretty cool Bass don't you think?
Peace
Rob

http://www.youtube.com/watch?v=U2BeOLXq2Xg
Hello,
my name is Emile Rivera, I'm an independent international songwriter from Italy. At the end of march I'll publish my first album COBALT RUINS, sold in over 80 countries by Virgin Group.
2010 tour will bring me to France, Spain, U.K., Australia, Japan, Cyprus, Greece, Poland and U.S.A., in over 130 concerts from april to november.
I tried an acoustic jumbo Bach guitar some weeks ago in a friend's house. It's an interesting guitar, good manifacture, good sound and great price.
I know in Italy Bach guitars are not well knowed. And dealers just sell electric ones.
And I'm looking for an endorsing collaboration, to use good instrument for my work and my tour without spend much money.
I think my tour could help Bach promotion in Italy, 'cause I'll do almost 40 concerts here.
This is not a formal request but just an answer. If you are interested in talking about it, you can find me at this email.

my bests
Emile Rivera
Roman,

The TH-2 arrived yesterday. It is wonderful.
Thanks,

John Lessick , The USA
Hi Roman,

Thank you very much for the very nice meeting we had last week!
I was really excited by the guitars i tried especially the IB Model! I'd really love to play that guitar on the following european tour!
I dont't know if you already found pictures of Tangerine Dream
here are some links:
http://www.tangerinedream-music.com/

My own page www.bernhardbeibl.com will be updated in summer this year when i release my first Solo-CD.
There are some of my own older Songs as Videos or Mp3s in the
various sections!
If it's ok for you i will come to you again on Friday, 5th March and
get at least one or two of the IB Models!
Best Regards,
Berni
www.bernhardbeibl.com
www.myspace.com/bernhardbeibl
Hallo Roman,

many thanks, the Les Paul arrived today. It's in my band, the 5 Bach guitar.
I already have a Strat ST MA ASHF of you that is really good, but the LP (Paula) is a dream.

Many, many thanks.
Klaus Gerten , Germany
Dear BaCH team,

I am owner of 9 bach guitars and basses.
A few days ago i bought the following model from eBay.
I looks like a neck-thru version... there are no bolts at the neck.
Would you be so kind and tell me more about this bass.

Kind regards ,
Achim Pichotka , Germany
Hi Roman
Tomorrow morning I`ll make the money transfer for the
Jürgen Braun , Germany
Hi

Found this on the web from the gig of last Saturday.
http://www.youtube.com/watch?v=d2EJv1C542c
its just improvisation
thx for the good guitar i got from you guy's
i play a explorer and a les paul from B&CH

greetings
Bert , Holland
Hi,
I have always 2 bach guitars and I am really satisfied with it.
Thank you
Best regard
Bruno , France
Hi there,

I already play one of your basses, a PB60, a great instrument!
My question: Do you ship to Germany? I'm interested in buying a second of those great basses
but it's quite a long way from Munich to Hodonín.
So if you do, what's the price for shipping?

Greetz
Florian , Germany
Hello Roman,

I picked up the bass from Post-Office today. It is really a beautiful piece of instrument. I cannot understand how you can sell instruments of this extreme quality for a such low price.
This one is my number 17 and I just love it !!!. I'm waiting for a Ernie Ball Music Man in green, coming next week to be number 18.
Play well & best regards from
Roland in Sweden